FILMMAKER SPOTLIGHT: RODRICK POCOWATCHIT
NATIVE VISION AWARD OF EXCELLENCE 2019
Rodrick Pocowatchit is a Wichita, KS-based filmmaker and writer whose goal is to see more Native Americans represented in popular culture. He is Comanche, Pawnee and Shawnee, and has produced, written, directed and starred in several independent feature films.
This award winning feature film RED HAND can be seen on Amazon Prime.

A man with the power to heal time travels from the future to save the Native American race.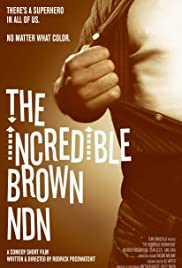 Showcasing Newest project. 10 minutes
Written, Directed and Starring Rodrick Pochowatchit

An average Joe decides to become the world's first Native American superhero.