FRI. APRIL 27

10:00 AM-NOON

ROXY TENT (WEST OF ROXY THEATER)


YOU WILL HAVE 8 MINUTES TO PRESENT YOUR SUBJECT, AT THE 2 MINUTE WARNING YOU MUST WRAP IT UP. YOU CAN DO LESS TIME IF YOU CAN'T FILL THE TOTAL 10 MINUTES.

10:00 AM-MODERATOR-BILL HASS

11:00 AM-MODERATOR-TERRAH BENNETT SMITH


11 SLOTS AVAILABLE

Send your photo and Topic AND Preferences-
(To post on website for schedule)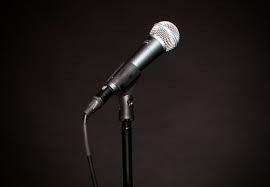 A DIFFERENT SPIN ON "OPEN MIC".

Yes, if a spot is open, we will accept walk-ups within the designated time period. Be creative, props, music, clips, whatever it takes to tell your story, make your point, demonstrate or whatever.