BARE BONES SCRIPT2SCREEN WRITING AWARDS

For 9 years, we operated as a Script-focused Film Festival in Tulsa, OK. Also called SCRIPT-SCREEN. Due to scheduling changes at main venue, it combined back to the Original Bare Bones International Independent Film & Music Festival in Muskogee, OK-Now,once again it will operate as a stand alone entity, with online competition and videotaped readings.

Our new focus is to bring talented screenwriters together with Independent Filmmakers and Actors to take their project from Script-2-Screen. Shoot in Oklahoma-Greenlight Project for short scripts.

With a full 6 days of movie screenings; live screenplay readings and workshops often get the shorter end of the experience. After much brainstorming, we decided that in order to reach a wider range of script and screenwriters and to provide the needed education, encouragement and desired outcomes.
Bare Bones Filmmaking-"No Frills-No Waste"! By Any Means Necessary-BAMN!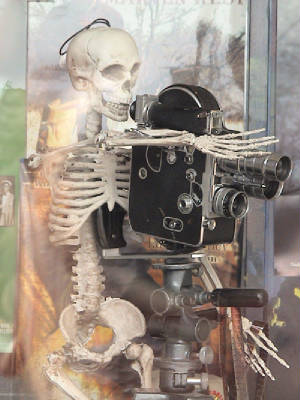 Screenwriting Awards will run on a quarterly basis: (Winter, Spring, Summer & Fall), providing the type of recognition that can lead to acquiring a literary agent, a producer, or getting a Filmmaker interested for possible production.

Our Script readers are experienced in Independent Film Production and will offer their expertise to the writer in terms of feasibility to be shot on a "Bare Bones" (Alt: Indiewood or Hollywood) budget, what may be considered as assets or as negatives as it relates to the script.

Select scripts will also be awarded a videotaped screenplay reading to enhance marketing efforts to move the project forward.

Screenplays that are in need of further development, will be given recommendations.