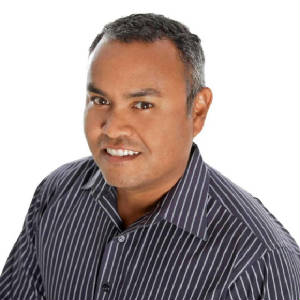 DIRECTOR STATEMENT
"Lord Finn is my feature directing debut, made all the more meaningful by the fact that it's from my first original feature screenplay. To describe it...imagine unscrewing the end of a kaleidoscope (or chopping it off, if you're like me) to examine the colorful pieces up close. That's the story of Lord Finn, a piece borne of desperation. A need to, for whatever reason, wallow in a soup made with ingredients often hard to swallow, and certainly always difficult to keep down, such as: mental illness, substance abuse, childhood trauma, denial.

"But the tale is about good things, too: loyalty, friendships, and forgiveness. It occurs to me that everything I (maybe) know about love is contained in this story. Lord Finn means a lot of things. Or perhaps it doesn't mean anything, though I hope that the pieces--now back in the kaleidoscope--coalesce to form some measure of beauty.


AL MERTENS
Best Director Nominee
Al Mertens is a prolific writer and director from Oklahoma, USA. His often darkly humorous stories explore the vivid underside of human nature within society, and have garnered much recognition and many awards around the globe. His works include his feature film directorial debut, Lord Finn, and the Amazon best-selling screenplay, Thank You, Amelia Earhart. Al is currently writing the script to a legal/political thriller, tentatively titled, The Widowmaker.
CLOSING MOVIE:
SAT. OCT. 17
9:00 PM
ROXY THEATER
LORD FINN
WRITTEN & DIRECTED by AL MERTENS

PRODUCED by BEN RICHARDSON
FAMILY DRAMA/THRILLER

Daniel Finley, a mentally-ill Native American of mixed race, struggles to reconcile love versus inner trauma, as do a storytelling female inmate, and a prostitute and car thief in a hotel suite.