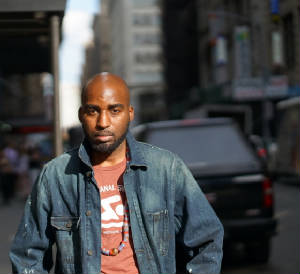 DIRECTOR STATEMENT
Digging for Weldon Irvine unearths the legacy of an unheralded founder of Jazz Fusion.

Also important is the topic of generational generation, burying the community-perpetuated notion that black people don't commit suicide and men don't cry.

If I can get these points across, then the things...the people...I have lost while making this film will find a way to comfort me in success.
VICTORIOUS DE COSTA
Best Director Nominee
WRITER, DIRECTOR, PRODUCER, CAMERA
A first-generation New Yorker born of South/Central American parentage, Victorious De Costa has dedicated his life to providing social service locally and abroad. Victorious' life-long love for the arts and activism has taken him around the world where he learned the art of storytelling from different cultures as well as techniques to reach people in need.

Victorious is a producer of Yusuf Hawkins: Storm Over Brooklyn, a documentary which will be released by HBO Films (via ABFF/Lightbox) in 2020. Digging for Weldon Irvine is his directorial debut.
8:00 PM
THURS. OCT. 15
ROXY THEATER


DIGGING FOR WELDON IRVINE
EXECUTIVE PRODUCED by G-CLEF CAVASENO
What happens to a dream deferred?

Langston Hughes cautionary prose has been the stimulus for some of the most important artistic offerings of the 20th century. Chiefly among them, the civil rights anthem Young, Gifted and Black, written by prolific musician-composer-playwright Weldon Irvine.

In the wake of his untimely death, a focused, contemporary reflection upon his life reveals the astounding irony that Weldon Irvine would come to be one of music's most quintessential examples of Hughes examination.

Digging For Weldon Irvine explores the enduring legacy of a man deeply vital to the culture of black freedom expression, yet is somehow overlooked within that very lexicon.