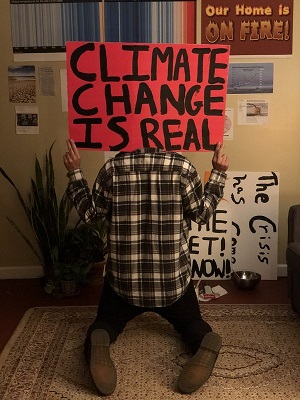 DARK VISION
JOHN KIXMILLER-Writer
CYNTHIA COLLAZO-Director
TAMARA KACHELMEIER-Producer
4:40 Minutes



Dark Vision is about the struggle of each of us to face our global climate emergency and not give way to dispair.



We need to be in touch with each other, we need to work together, and we need to find a way forward, however small our steps may be.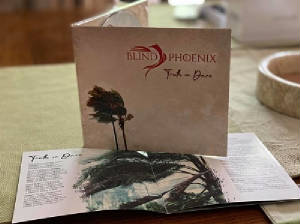 "DO NO HARM" FROM TRUTH OR DARE
REBEKKAH HILGRAVES-Writer/Director/Producer
CHRIS DANIELS-Writer
BLIND PHOENIX-Artist
4:00 Minutes

Truth or Dare encompasses several interwoven story arcs about infatuation, love, and loss, with Hurricane Florence as the backdrop. During this fateful year, Rebekkah met her partner, Michael. In an act of solidarity and support, mind-blowing so early in their relationship, Michael drove with Rebekkah into the path of Hurricane Florence to get her mother out of danger, and all three were chased upland with the storm on their heels. Rebekkah had recently moved to coastal North Carolina to help her mother, following a botched surgery, and it turned out to be the last year of her mother's life. She passed away on Christmas morning of 2018.

Rebekkah lost her father to cancer less than a year later, and Chris lost his much-admired grandfather shortly thereafter.

Threaded among these stories of loss are the love stories between Rebekkah and Michael, and between Chris and his wife, Kim.
CLICK IMAGE TO VIEW TRAILER
LEFT FOR DEAD
TAB BALLIS-Director/Producer
3:35 Minutes



Singer songwriter Laura McLean evokes the dark soul of a Southern coastal town rocked by a horrific hate crime, in her original song for the documentary film Park View, "Left for Dead."
CLICK IMAGE TO VIEW TRAILER
"YOU ALREADY KNOW" THE IMAGINARIES
REAGAN ELKINS-Director
MAGGIE MCCLURE-Producer
5:00 Minutes



The couple enjoys everyday life together as a married couple in this 1960's/1970's inspired music video that gives a nod to classic American sitcoms.