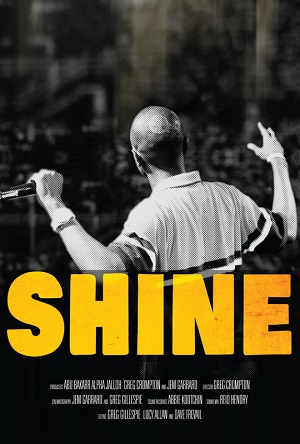 SHINE
GREG CROMPTON-Director
ABU-BAKARR JALLOH-Producer
8:55 Minutes



Shine De God Son has been rapping since he could talk. He is now one of the most popular hip hop stars in the West African nation of Sierra Leone. His fame has not translated to wealth and is struggling to make ends meet. Like most rappers in Sierra Leone he releases his music, does press, organizes concerts, distributes his album with little support from his label. He has a dream of one day making it big.



This day-in-a-life documentary follows Shine as he walks the streets of Freetown, the capital of Sierra Leone, to release his album and ultimately perform at an alley show.



The oppressive heat and a mysterious illness is slowing him down. He believes one of his enemies put a curse on him. His new single is a message to his enemies and fans alike that he is recovering from this sickness. In this intimate portrait we see that instead of getting better, Shine seems to be slowly fading away.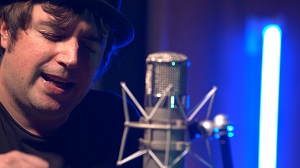 THE COMPLETE JEFF BUCKLEY & GARY LUCAS SONGBOOK THE MAKING OF
FRANCESCO PAGLIOLI-Director
28:22 Minutes


A documentary about the recording of the 12 songs written by Jeff Buckley and Gary Lucas, 5 never published, locked in a drawer for 25 years.
CLICK IMAGE TO VIEW TRAILER
THE SOUND OF BRIGHTON
EMMA BOUTERSE-Director
MOON HWAN LEE-Director/Producer
10:25 Minutes



The pandemic had an unprecedented impact on the music industry, transforming Brighton from a place with gigs on every night into a city where music quietened down. The start of the pandemic saw a surge in community-led efforts to save the industry through initiatives like #SaveOurVenues.

People within and outside the industry called for support, but where are these voices now, a year and a half later? The challenges of the music industry have been made invisible. This short documentary challenges this through telling the powerful stories of Brighton's musicians.