ALICE: AT HOME WITH ALICE PARKER
EDUARDO MONTES BRADLEY-Director
30:00 Minutes



Alice Parker (b. 1925), Alice Parker is a composer of choral music living in a small village in the Western mountains of Massachusetts. Her career that spans over seventy years initially having found prominence as Robert Shaw's protégé and then as a choral composer with strong collaborators, such as Archibald McLeish and Eudora Welty, or subjects whose strength lies in their emotional intensity or commitment to social justice, such as Emily Dickinson or Martin Luther King.



Alice's musical reach is extensive and inclusive, from songs for children and church hymns to the cathedral and concert hall.



In Alice, the documentary film, Alice Parker collaborates with Eduardo Montes-Bradley in a series of intimate conversations that illuminate her artistic achievements.
CLICK IMAGE TO VIEW TRAILER
CALM BEFORE..THE RISING STORM
ANDREW BRIER-Director
30:00 Minutes



In this 30 minute documentary, filled with animations, re-creations, and interviews with experts, fans, and band members we piece together the story of the Rising Storm's unlikely rise to fame. We explain what caused the craze among Vinyl collectors and hear what the band has to say about the music they created fifty years ago, the times they lived in, their subsequent fame and their real lives.

Return to 1967, with the Stormers, to recapture the magic in the music of calm before.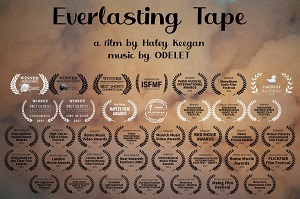 EVERLASTING TAPE
HALEY KEEGAN-Director
26:25 Minutes



Everlasting Tape is an exploration of the art of coupling music and visuals. In this series of vignettes filmmaker Haley Keegan pairs original musical compositions with stock footage from various eras of film, showcasing the tangible connection between these two mediums.
CLICK IMAGE TO VIEW TRAILER
SHORT LIFE OF TROUBLE: THE LEGEND OF G.B. GRAYSON
KELLEY ST.GERMAIN-Writer/Director

GERMAIN MEDIA, LLC-Producer
39:20 Minutes



From Laurel Bloomery, Tennessee, Gilliam Banmon Grayson (1887-1930) was a blind fiddler from one of the most isolated regions on the East Coast.



Largely unknown, he may be one of the most influential musicians in the history of bluegrass and country music. His music has been recorded and performed by world-famous musicians including Bob Dylan, Mick Jagger, Doc Watson, Dr. Ralph Stanly, and the Kingston Trio, among many others.



Yet, very few people have an inkling of who G.B. Grayson was and what he accomplished in only two years of professional recording.



In this film, we explore G.B. Grayson's life and tragic death and how his musical legacy lives on today. Grayson's most famous songs include: Tom Dooley, Train 45, Handsome Molly, Short Life of Trouble, Going down the Lee Highway, Omie Wise, Rose Conley, Banks of the Ohio, and Little Maggie.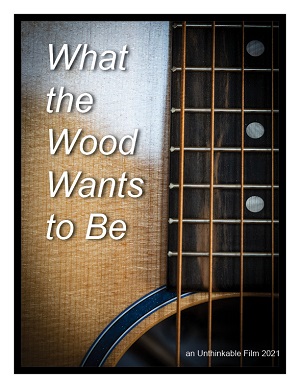 WHAT THE WOOD WANTS TO BE
LYNN M. THOMAS
MICHAEL SANDERSON
DANNY HOFFMAN
6:40 Minutes



A mill in northwest Washington specializes in finding the guitars in felled trees, discovering what the wood wants to be.