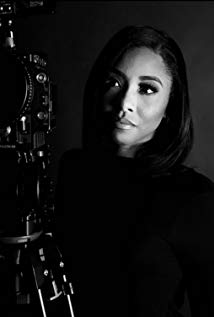 DIRECTOR STATEMENT
This film is extremely important to me. Not just because it's my first feature, but also because of the subject matter. We all love a good love story. But what happens when that love story turns into something dark? Intimate Partner Violence is a huge closeted issue all over the world. I wanted to use my voice to keep the conversation going. I had to answer the question people always ask: Why doesn't she just leave?

The answer plays out with romance, suspense, and a taste of action. Although I've never been physically abused, No Ordinary Love pulls from my own personal story...and from the inspiration of so many survivors of abuse.


CHYNA ROBINSON
WRITER, DIRECTOR, PRODUCER
Director, Producer, and Writer, Chyna Robinson made her film debut with the short film entitled Greenwood:13 Hours (2017), a story about a family trapped in their homes during the massacre and destruction of Black Wall Street in 1921.

In addition to narrative projects, Chyna has worked as director on several commercial projects.




FRI. OCT. 16
6:00 PM
ROXY THEATER
NO ORDINARY LOVE
EXECUTIVE PRODUCED by TRACY RECTOR & TOM CROSS
ROMANCE DRAMA
When two women are betrayed by their manipulative husbands, they begin plotting to find a way out. The escape they seek, turns out to be deadly