Make Bare Bones your destination for top quality Independent and World Cinema
CALL FOR ENTRIES NOW OPEN FOR 2014 FESTIVAL!
"Withoutabox logos are trademarks of Withoutabox, a DBA of IMDb.com Inc. or its affiliates."

ENTRY DEADLINES:




SHORT/FEATURE FILM-DOCUMENTARY

EARLY: July 31

REGULAR: Oct. 15

LATE: Nov. 30

EXT. LATE: Dec. 31





MICRO FILM PROJECTS & SCREENPLAYS


EARLY: Aug. 31

REGULAR: Nov. 30

LATE; Dec. 31

EXT. LATE: Feb. 28
---









MISSION & OBJECTIVE
Bare Bones International Film Festival is dedicated to screening feature motion picture projects with budgets less than 1 million dollars. We also champion 'Bare Bones Budgeted ' Documentaries, Music Videos, TV Pilots, Scripts, Animation, Student Films.

Our philosophy is to promote and support the efforts of the small budget filmmakers, screenwriters and producers. We treat everyone the way we would like to be treated and provide lots of encouragement.

A spring break and networking opportunity for Actors, Writers, Filmmakers and Producers. Small town experience will give you a break from the hustle and bustle of a big city. In Muskogee everyone will greet you with a smile and give you friendly "howdy".


ABOUT THE FESTIVAL
Our festival was created by filmmakers, screenwriters and actors and was created for filmmakers, screenwriters and actors who are involved in independent motion picture projects anywhere in the world.




BARE BONES is home of the Indie Auteur! The multi-tasking writer-producer-director-cinematographer-editor who may also assume other tasks to bring their vision to the big screen By Any Means Necessary, BAMN! Actor, Production Designer, Marketer...whatever it takes.

Named one of the "25 Festivals worth the entry fee" by Moviemaker Magazine and named one of the "20 best festivals for new and emerging filmmakers." Bare Bones has long been touted as the "Friendliest Film Festival" by the many filmmakers who return year after year.

The festival will feature narrative and documentary features, short and student films, music videos, animation and live screenplay readings in it's competitive program.

Live music and entertainment, classic car shows, receptions, afterparties, tours of surrounding areas make this festival a relaxed atmosphere where you are treated like royalty, make lasting friends and receive the recognition you deserve whether you are the top winner or not.

We strive to help you find a home for your film. Our panels are designed to give you the filmmaker a chance to be in the spotlight as you share and enhance your filmmaking and film marketing knowledge.




Bare Bones is also known for it's focus on youth in front and behind the camera, introducing visiting film festival participants to the next generation of filmmakers via movie-biz career days, kids view talk show and youth talent spotlight during the Bonehead Awards Gala.
 

 
 
Memories of festivals past, the many friends we've made, careers launched, partnerships forged. Come to Bare Bones and create your memories for future generations.
GET YOUR OFFICIAL "OKIE" PIN AT THE FESTIVAL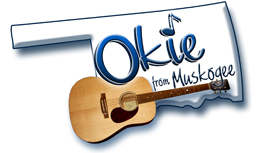 OR STOP BY THE CHAMBER OFFICE-310 W. Broadway-Downtown