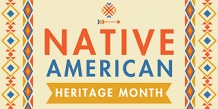 Joseph Erb (Cherokee Nation) filmmaker and digital media artist who has been at the forefront of Native American language and digital technology initiatives for over two decades. With expertise in 2D and 3D animation and a range of other media. As a passionate educator, he also shares his knowledge by teaching courses in film, digital storytelling, and animation.

As the former Digital Media and Language Technology Specialist for the Cherokee Nation, Erb made groundbreaking contributions to his community. He made history by creating the first-ever computer-animated film and planetarium show in a Native American language. In addition to these milestones, Erb also led a number of large-scale projects that saw him working with leading tech companies to embed the Cherokee syllabary on digital devices and social media sites. These initiatives served as a powerful tool to preserve Cherokee culture and language for generations to come.

Today, Erb remains committed to creating meaningful animated independent shorts in indigenous languages and documentary films that highlight the rich and diverse histories of indigenous people. As a strong advocate for language and digital inclusion, he is tirelessly dedicated to making sure that these vital aspects of indigenous cultures are never lost in the modern era of rapidly advancing technologies.
CLICK IMAGE TO VIEW TRAILER
The first episode of Rabbit Stories, "Granny Is an Outlaw", introduces us to Granny, an old woman who has lived her whole life on the reservation. Granny is a rule follower, but one day, she finds herself on the wrong side of the law. In a bid to escape the authorities, she embarks on a thrilling adventure, running from the police and trying to evade capture but then ends up running for her life with supernatural events. As the story unfolds, we see the close bond between Granny and her family, and we root for them every step of the way.

What sets Rabbit Stories apart is its masterful blend of action, suspense, and family values. The story takes us on a journey through the Cherokee culture, highlighting themes of tradition, the supernatural, and resilience. This show is not just entertainment but a celebration of a proud culture that deserves to be shared with the world. Starring Academy Award winner Wes Studi.